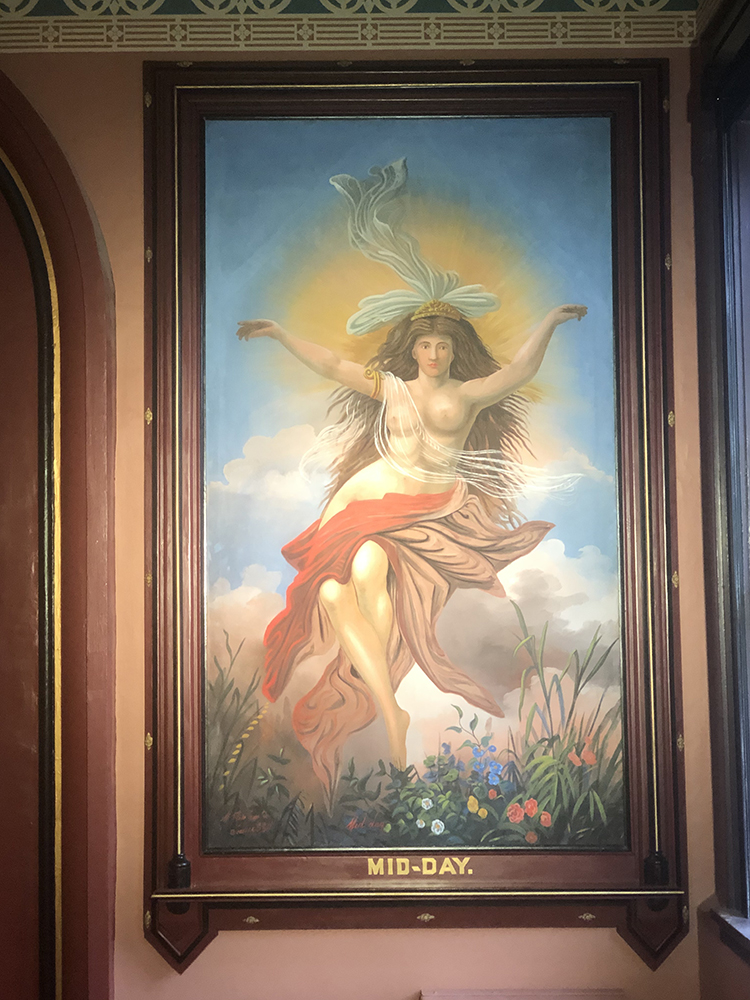 Two 19th-century portraits, "Dawn" and "Mid Day," were returned to their home in The Woodward Opera House just before the close of 2020. The paintings were commissioned for the theater and are original to 1884 when it opened.
Shortly thereafter, some of the local residents objected to the "exposed flesh" in the paintings and they were covered up with less risqué paintings by a local artist (we think). The originals were literally preserved from a lot of tobacco and coal smoke for more than 100 years when a volunteer discovered them when attempting to clean the outer paintings. Can you imagine that feeling? We are now excited to share them with our theater goers and community history buffs.
Woodward board member Doug Leonard explained, "Armbruster's Columbus-based business was mainly painting canvas set decorations for theaters but he himself wanted to make his own name painting. One of our historic theater consultants discovered another similar painting painted by Armbruster in an historic theater in Chattanooga. I also saw a very large Armbrutser painting in a restored theater in Schenectady years ago at a League of Historic American Theatres conference." The Woodward portraits underwent extensive conservation treatment in 2018 with McKay Lodge Conservation Laboratory in Oberlin, Ohio.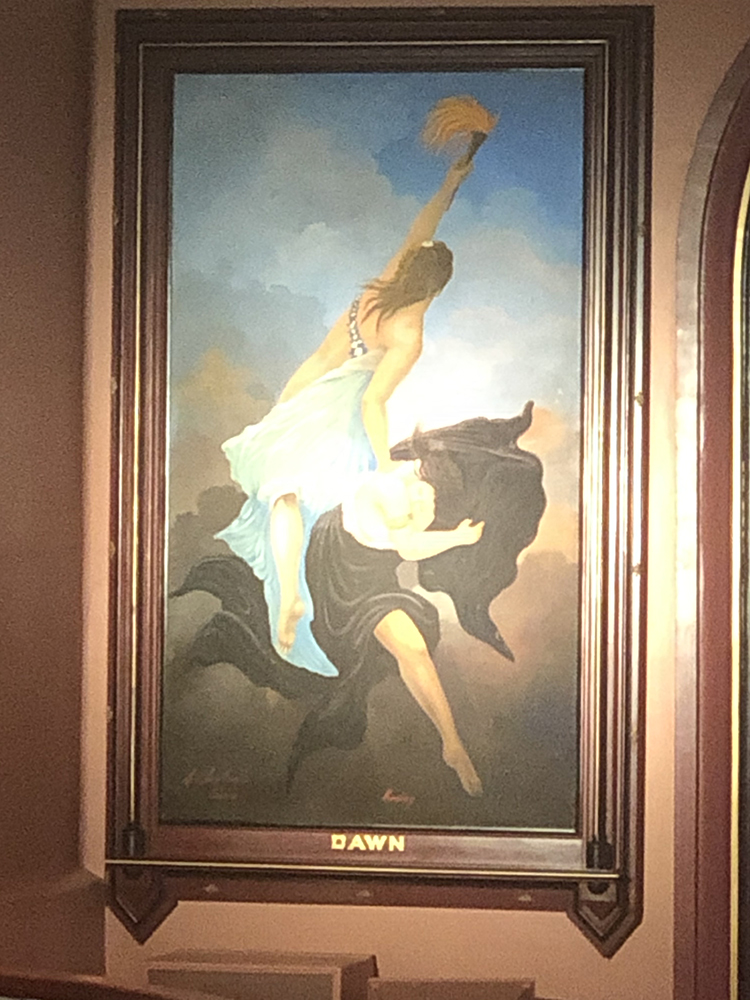 About the Artist
The portraits were painted by Mathias Armbruster (1839-1920) and the Armbruster Scenic Studio in Columbus. Armbruster was born in Wurttemburg, Germany, and studied art in his native country and Paris before migrating to the United States. He arrived in Cincinnati and worked as an art-glass painter and theatrical designer. Enlisted in the 28th Ohio Volunteer Infantry at the outbreak of the Civil War and saw action at Bull Run and Antietam. After the war, he settled in Columbus, where he worked as a portrait painter and established the Armbruster Scenic Studio in 1875. During the late 19th century it was associate with a number of the most popular touring theater companies in America among which were AI G. Field, Modjeska, Robert Mantell, and the Hanford-Tyler-MacLean companies. As specialists catering to the needs of traveling productions, the Armburster studio became one of the largest scenic studios in America. Scenery designed by Armbruster was seen all over the United States, including New York City.
Source: Ohiomemory.org