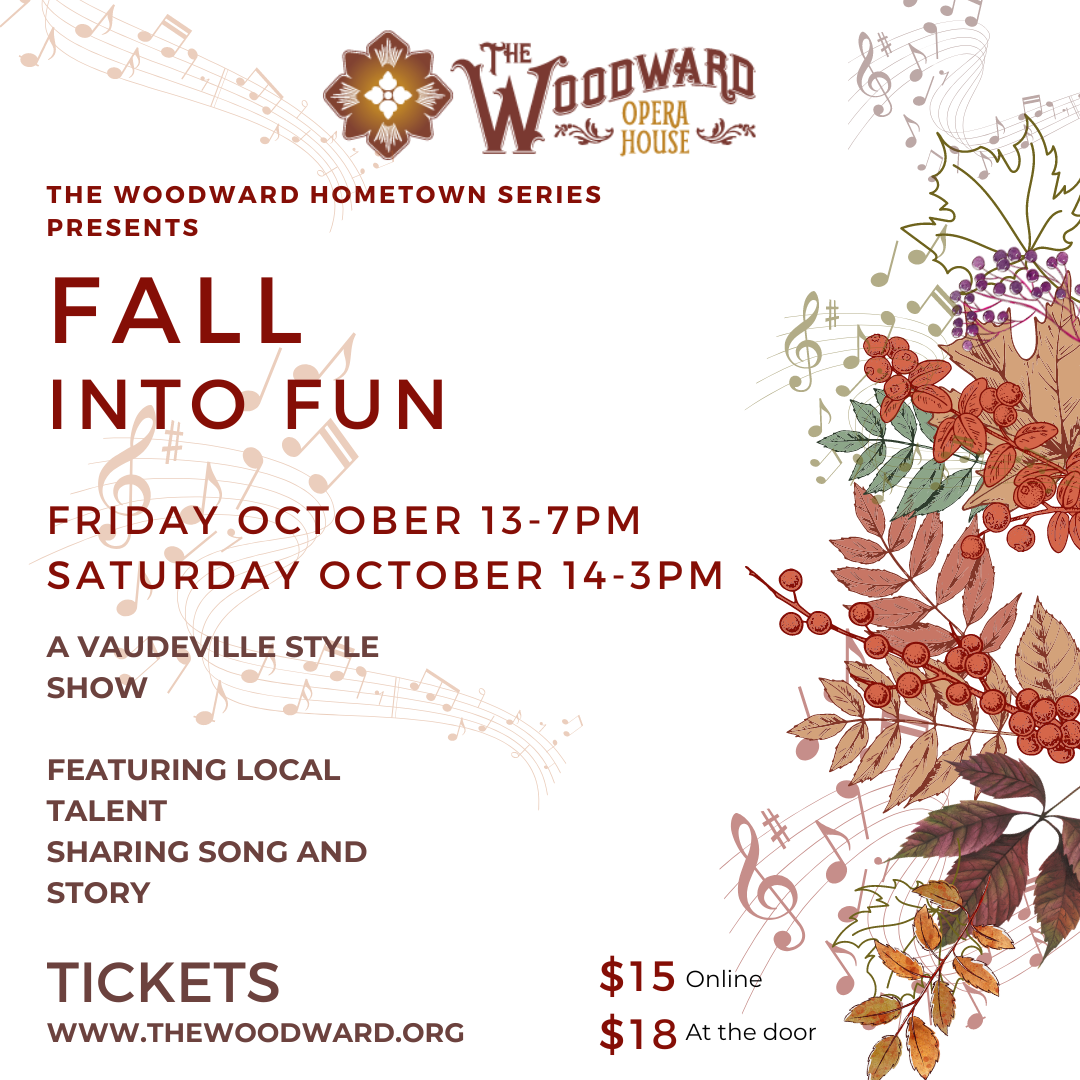 As part of the Woodward Hometown Series, the Woodward Opera House presents the spirit of a Vaudeville variety show with their second annual "Fall into Fun" presentation. This light-hearted evening will delight the audience with good, wholesome, family entertainment provided by our own talented community members.
Come see, learn, and be a part of this unique performance of fun, laughter, music, stories, and surprises, as you are transported to an era that has been called the "heart of the American show business," and was one of the most consistently popular forms of entertainment across North America for many decades. See how Jack Benny, Gracie Allen, Red Skelton, Will Rogers, and Buster Keaton began their careers in stage performance. Enjoy the antics of Bruce Jacklin, Maureen Browning, and Caddy Haws, while relishing the piano skills of Aaron Van Valkenburg, Glee Smith, Christa Brady, Rebecca Abbott, Stacey Varner, the Odonkor Sisters, and Marty Bell. Smile to the vocal music of Alex Diehl, Sage Szucs, and opera singer Michelle Stoneburner.

If you have not yet been to the Woodward Opera House, here is an opportunity to see America's Oldest Authentic 19th Century Theater still standing (there are no original pre-19th century theaters in America) . You will be energized and thrilled by this show, while leaving wanting to see more!