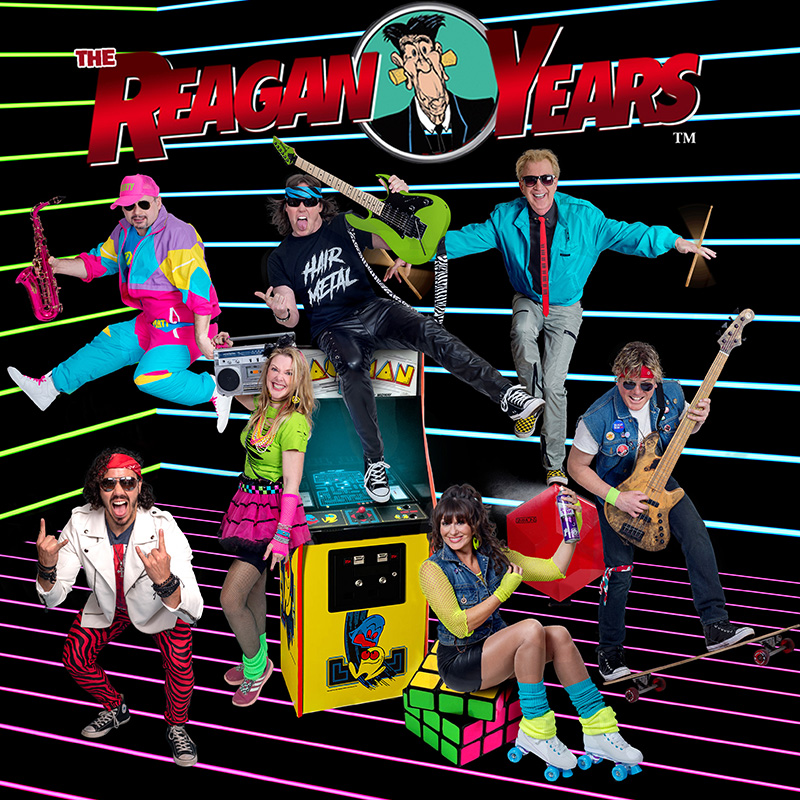 Presented by the Mount Vernon Arts Consortium.
Friday, October 20
Doors at the 7pm • Show at 8:00pm
VENUE:
The Woodward Opera House
(107 South Main St., Mount Vernon, OH 43050)
TICKETS:
$40 General Admission
The Reagan Years recreates the sounds of the 1980s - a day when Ronald Reagan was president, MTV first aired, CDs emerged, acid washed jeans were "cool," and alternative music was called "New Wave". Talented musicians with very diverse vocal abilities enables this group to replicate uncanny versions of the Pop, Rock, New Wave and Heavy Metal hits of the M-TV Era. Bon Jovi , Madonna, Devo, Joan Jett, Def Leppard, Duran Duran, Billy Idol, Journey, Modern English, Guns 'N Roses, A-Ha and ZZ-Top, and with the sax; Hall & Oates, Men At Work, INXS and Huey Lewis, the band covers all the mega-artists! You will sing along to every song!
The Reagan Years features frontman Anthony Nuccio, best known as the Rock of Ages National Tour star, on vocals, Karen Ellison - Keys, Vocals, Glenn Riley - Guitars, Vocals, Jody Lewis - Bass, Vocals, Sy Seyler - Drums, Vocals, Scott Benford - Saxaphone, Harmonica, Raychel Harvey - Vocals, and Don Wicklin - Vocals.
Tickets are $40. You can purchase a ticket for dance floor general admission with limited seating, or secure a seat in the balcony. The event will also include a cash/credit bar.