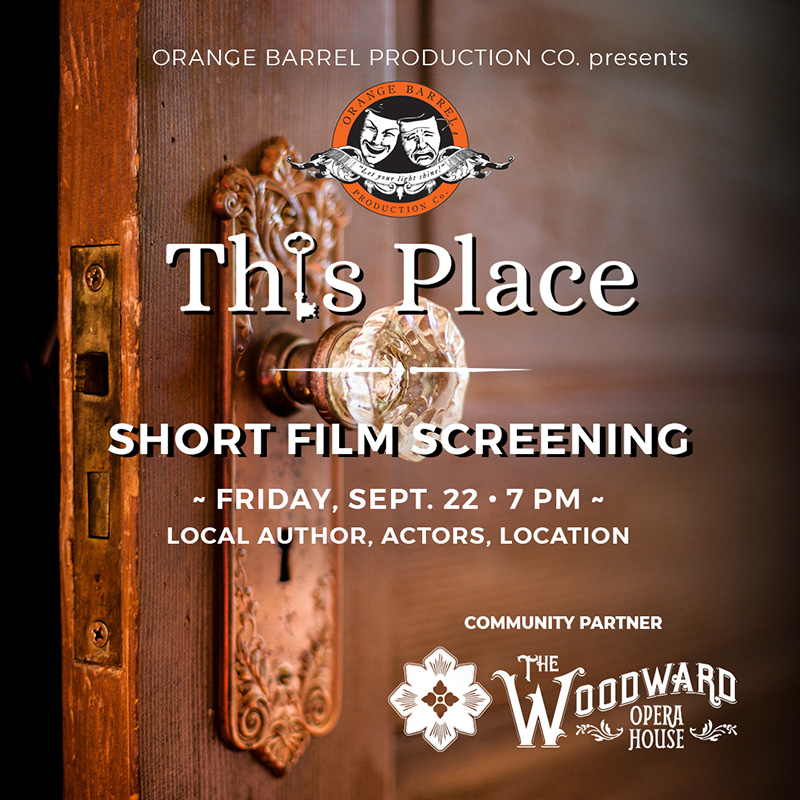 Short Film Screening

Friday, September. 22, 7 p.m.

General admission; donations welcome.
The Woodward Opera House, 107 S. Main Street, Mount Vernon, OH 43050

"This Place," a 35-minute film, features the talent of local actors and was filmed in Mount Vernon. It is the story of a century-year-old home and its various inhabitants. For more information, call 740-504-8847.

Actors:

Cate Blair-Wilhelm
Nora Gotschall
Tony Mongomery
Jared Pierce
Antonio Rojas
John Wareham
Emily White
Christine Wing

Directed by: Michele Bayko
Assisted by: Carrie Haver
Written by: Carrie Haver
Director of Photography: Catherine Haws
Video Editing: John Bayko


Special thanks to community partners The Woodward Opera House and the Bob and Lily Haws Family.