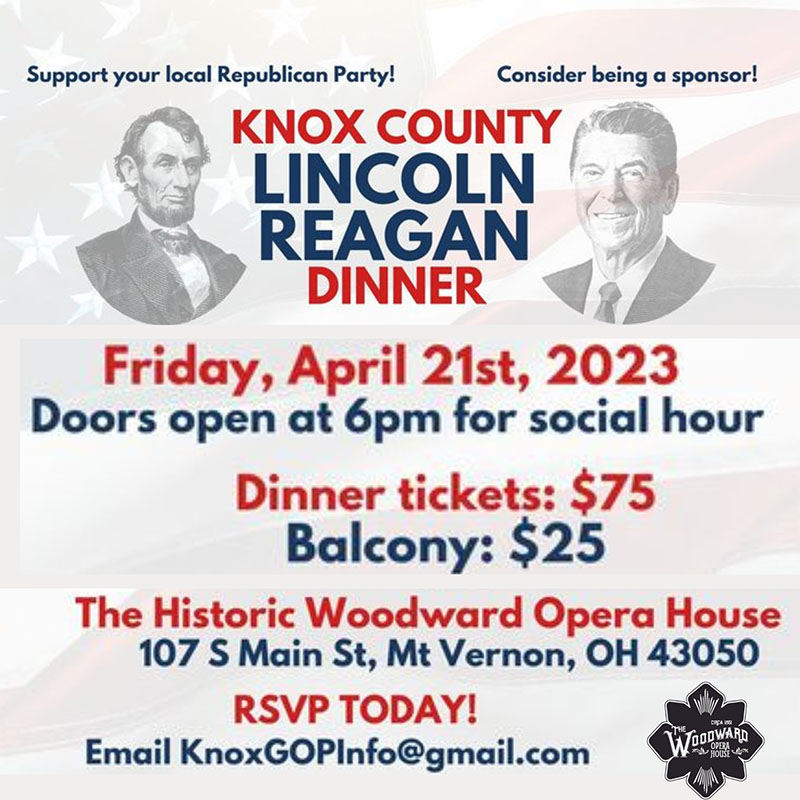 Join the Knox County Republican Party for our annual Lincoln Reagan Dinner at the Woodward Opera House on Friday, April 21st, 2023!
This event is the key Republican event of the year in our county so you won't want to miss it!
Dinner tickets are limited so reserve yours now by emailing This email address is being protected from spambots. You need JavaScript enabled to view it. with a quantity request.
Dinner tickets are $75 per ticket.
We accept cash, check, or credit! Balcony seating is available for $25, but this price does not include dinner.
Funds raised at the Lincoln Reagan Dinner go to the operation of our Party and elect Republican candidates down the ticket.
Stay tuned for more information. We will update this event page as more details become available!
Contact Tanner Salyers with any questions at This email address is being protected from spambots. You need JavaScript enabled to view it..