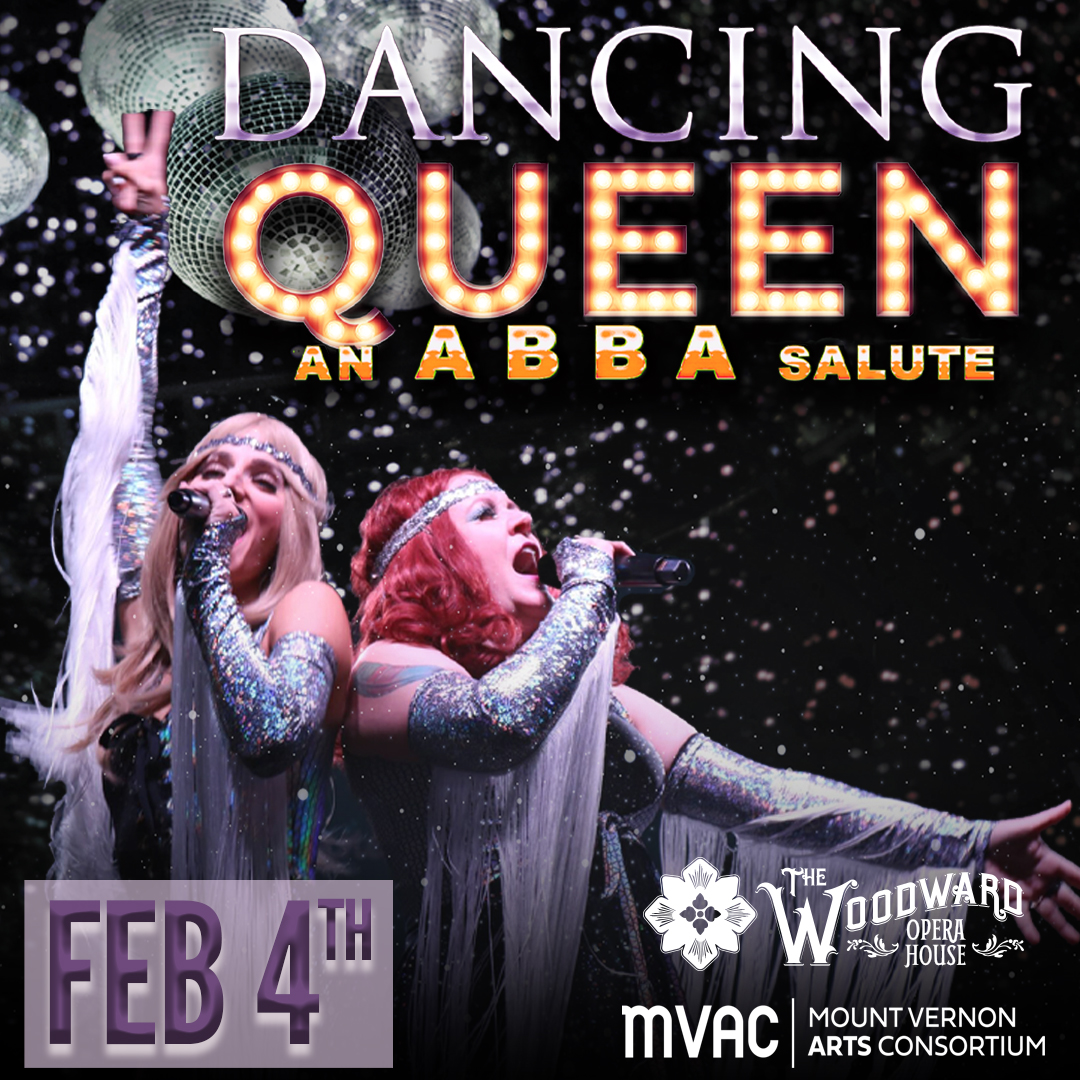 Dance, jive, and have the time of your life at the Woodward Opera House with Dancing Queen: An ABBA Salute
The Woodward Opera House in downtown Mount Vernon is ready to transport event goers back to the '70s with Dancing Queen: An ABBA Salute on Saturday, Feb. 4, at 8 p.m.; doors open at 7p.m.
Dancing Queen: An ABBA Salute is the ultimate tribute to the music of ABBA, one of the best-selling music artists of all time, with 385 million albums sold worldwide and numerous hit songs.
Fronted by the dynamic Amanda Horvath-Adair (as Agnetha) and Cheryl Jennison Daproza (as Frida,) the music of the greatest pop band in history comes to life in celebration of these timeless tunes. Dancing Queen: An ABBA Salute is the Midwest's long-standing resident ABBA tribute, with a repertoire of over 40 all-time favorite hits.
Backed up by a group of amazingly talented and accomplished musicians including Justin Horvath-Adair (guitar and vocals,) Micky York (piano,) Justin Akira Kono (piano,) Keith Daproza (drums,) Davide Pezzini (bass,) Virginia Ramey (swing,) and Luke Angle (drums,) audiences won't be able to help singing and dancing along with their high-energy homage to everything ABBA, from "Waterloo" to "Mamma Mia," "S.O.S." to "Knowing Me, Knowing You," "Honey, Honey" to "Voulez-Vous." This live show is full of musical prowess, a dazzling light show, fabulous disco flair and fashion, and promises a joyous ABBA experience for every Super Trouper, Fernando, and Dancing Queen around.
Tickets are $45 general admission; the main floor is open for dancing with limited seating and balcony seating will be open. The event will also include a cash/credit bar.
The Woodward Opera House is the oldest authentic 19th century theater still standing in the United States. Built by Ebenezer Woodward, the first event was held there in 1851. His vision was to create a gathering space for the community to enjoy a variety of entertainment. Restoration efforts begin in the late 1990s and the building reopened for its first show in more than 100 years in February 2019, an effort of more than 20 years and $21 million.